Story by Marnie Lassen, Strategic Projects Manager, Trust for Nature (Victoria)
For the last 20 years, the prestigious Banksia Awards have raised the profile of current sustainability issues facing Australia and recognised those whose initiatives set encouraging examples for others to follow. Last month, conservation partners Trust for Nature and Greening Australia took the stage with Bank Australia to receive the Large Business Award. The award was granted for their 10-year strategy for a 1,000 hectare Conservation Reserve in Western Victoria, which is home to threatened species such as the majestic Red-tailed Black Cockatoo. The strategy was developed using the Open Standards and included input from conservation experts, local partners, and the local Traditional Owners. The Bank took great comfort knowing that the Open Standards approach would align their strategy with conservation planning efforts across the world.
The strategy has 13 carefully crafted SMART goals, which seek to:
Protect and enhance the reserve's ecosystem and its rare species
Revegetate the reserve
Develop long-term climate change modelling and resilience plans
Embed Indigenous land management, create employment and educational opportunities for local Aboriginal people, and share the reserve with the broader community
Demonstrate corporate environmental leadership
Deliver value to Bank Australia's staff and customers
More information on the award is available here. More information about the reserve plan is available here.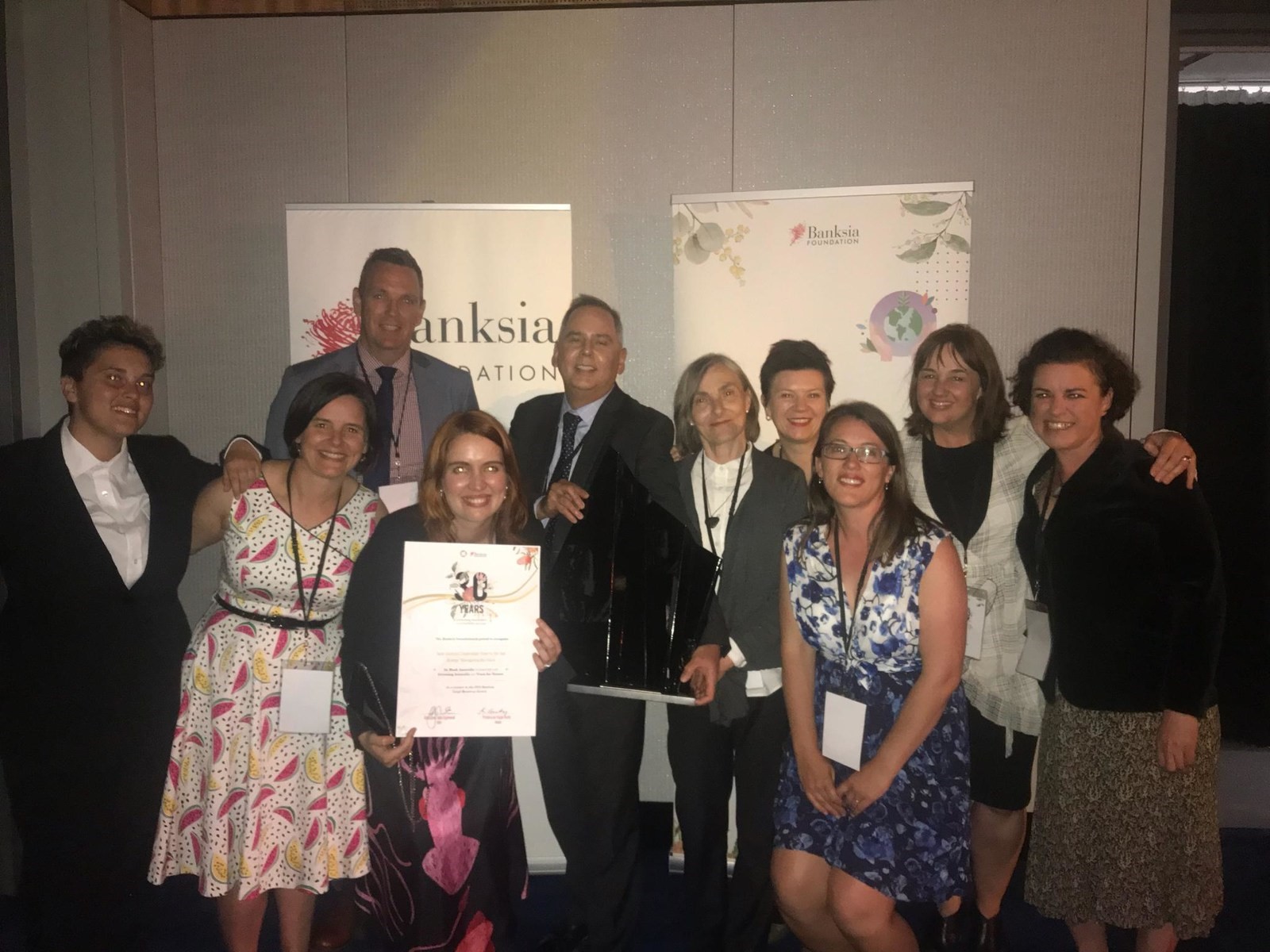 Members of Bank Australia, Greening Australia and Trust for Nature (Victoria) celebrate their award. Photo by Jonathan Duddles / Greening Australia