Story from Anne Ntongho, WWF Cameroon
At a five-day workshop in August 2017, WWF trained 23 participants from forestry and wildlife institutions in Cameroon, Gabon, and Cote d'Ivoire to use the Open Standards. Financed by the United States Fish and Wildlife Service, the training was designed to "meet the aspirations of those who have no experience with project development, strategic planning, and implementation of conservation projects." The training presented Open Standards tools and guidance suitable for key conservation institutions, including NGOs, government agencies, and universities. Participants used these tools to draft four projects on issues focusing on geographic regions of Cameroon, including protected area management in Southeast region, gorilla habituation in the South, climate change and energy in the North, and livelihood/human wellbeing targets in the Southwest. Over the course of the workshop, four CCNet Africa coaches had an opportunity to practice their skills and receive feedback from participants and co-coaches. At the end of the training, workshop participants committed to supporting other colleagues and communities in applying the Open Standards to their work. With this training, conservation institutions can move from general understanding of conservation planning to actual application for a range of projects and programs addressing wildlife conservation challenges.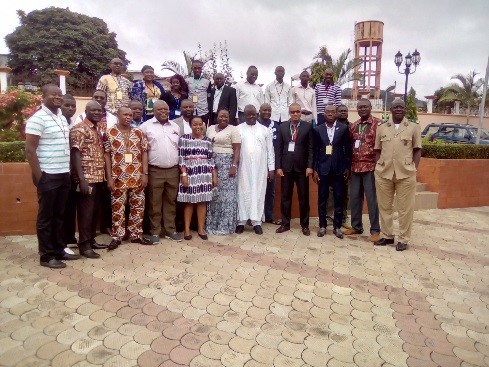 In an effort to boost performance in conservation delivery, an Open Standards training was carried out for the Lobeke National Park government and WWF senior staff. The five-day training focused on ensuring the staff understand how to set SMART goals and report effectively. The 15 participants practiced using the Open Standards and developed three example projects and a model reporting on outputs, outcomes, and impact.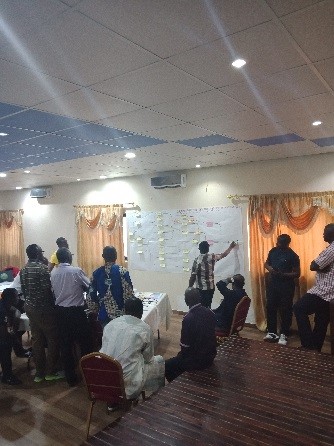 Testimonials from Open Standards workshops:
"As a Fellow of MENTOR-Manatee programme, I was introduced to the Open Standards/Adaptive Management (OS/AM) and MIRADI in a training workshop by Anne Ntongho in 2016. During the training, I learned the different functionalities of OS/AM and very soon realized that it is indispensable for the conception of my conservation and research projects. As a leader of a local NGO in Cameroon, I started using MIRADI to design and write project proposals for my organization. This year, one of the projects I have elaborated using OS/AM was selected for the IUCN small grant initiative. With MIRADI project writing becomes very easy."
–Aristide Takoukam, President of the African Marine Mammal Conservation Organization, Cameroon 
"During the three-year MENTOR-Manatee Fellowship Program, offered by the USFWS (US Fish and Wildlife Service) and the AACF (African Aquatic Conservation Fund), I gained some knowledge in the use of Adaptive Management. This was subsequently implemented in my MSc. Thesis in designing a conceptual model to give a pictorial description of problems in relation to the African manatee in the southern periphery of Korup National Park (Cameroon). I am glad to have been exposed to this new tool in research and conservation and foresee using it more in present and future projects in my study area. If I have other opportunities to improve in my learning experiences in the Open Standards/Adaptive Management (OS/AM) I will not hesitate to participate."
–Jean Pascal Koh Dimbot, Post MSc graduate student in Applied Ecology and Wildlife Management, University of Dschang, Cameroon.