Story from Nancy Chege, Country Program Manager for UNDP-GEF Small Grants Programme and CCNet Africa co-lead
The Global Environment Facility (GEF) Small Grants Programme of the United Nations Development Programme (UNDP) recently launched its new project at a colorful ceremony attended by senior government officials and representatives of civil society, academia, and the private sector. Shortly after the launch, the programme hosted and organized a training in August 2018 on the Open Standards for the Practice of Conservation for key stakeholders who will work in three ecologically sensitive areas of global and national significance: Lake Bogoria of the Kenya Lake System in the Great Rift Valley, the Sacred Mijikenda Kaya Forests, both protected under the World Heritage Convention, and the biodiversity-rich marine ecosystem of the Shimoni-Vanga seascape of southern Kenya. While these areas provide important ecosystem services to the country and are essential for the livelihoods of pastoralist, agricultural, and fisher communities, they all present different levels of biodiversity loss and land degradation, exacerbated by climate change.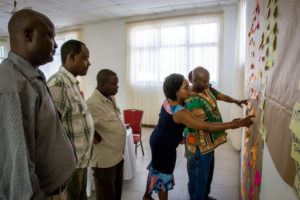 Training participants represented national and county governments, non-governmental organisations, local community groups, and academia. Each participant was placed in one of three working groups representing the designated sites. Over the course of the training, participants learned skills and tools for:
Developing a critically thought-out, strategic, adaptive management plan
Building rapport and cohesion among key stakeholders
Enhancing ownership of the process and outcomes
It was a great four days of learning, disagreeing, debating, and providing justification, punctuated with moments of jokes and laughter. Felix Cybulla, who flew in from Germany to facilitate the sessions, did a terrific job, and had the participants fully engaged the entire time. A number of the participants are seasoned conservation practitioners, but they appreciated the thoroughness and practicality of the Open Standards.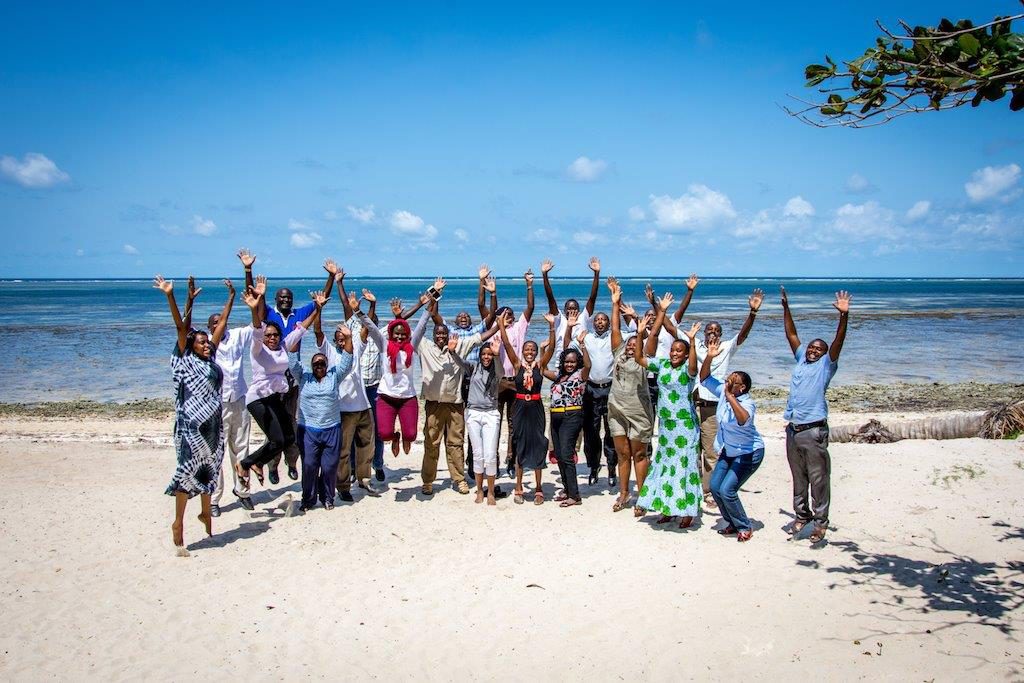 Participants celebrate completion of the Open Standards Training for the UNDP-GEF Small Grants Programme in Kenya, August 2018. Photo by Felix Cybulla.
During one of the afternoons, the participants took a field trip to a nearby kaya forest. Kaya forests are remnants of a once-extensive coastal forest where the Mijikenda people first settled in the 16th century. As the Mijikenda began to settle in other places, the kayas took on a spiritual significance and are now revered as sacred sites and managed by a council of elders who restrict access and use of forest resources. Consequently, the biodiversity of the kaya forests is relatively high.