2007 Rally – Yucatan, Mexico
---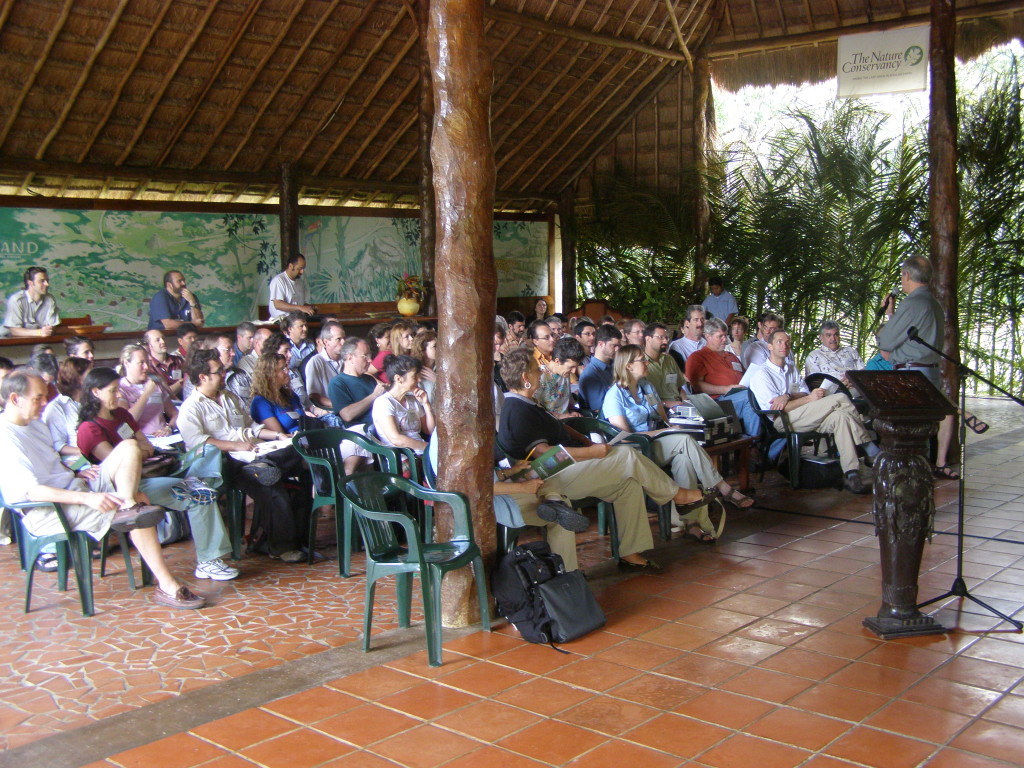 The 2007 Efroymson Coaches Network Rally was held February 6 – 8 on the Yucatan Peninsula, Mexico at the Mayaland Resort, directly adjacent to the Chichen Itza Mayan ruins.
The 105 participants were predominantly from The Nature Conservancy, but WWF was also represented. Those assembled had supported teams representing over 150 conservation projects over the preceding year.
The 2007 Coaches Rally featured 12 Clinics and 4 Work Sessions:
Clinics
Getting to Scale
Key Ecological Attributes
Facilitating Strategies
Planning With Diverse Stakeholders
Situation Analysis
Adapting CAP for Agency Planning Purposes
Efroymson Workshops Grouped by Themes
Helping Teams Develop Measures
Workbook Driving Clinic
COP7
Spectacular Strategies and Promising Failures
Tips for Facilitating Multiple Projects in Efroymson Workshops
Work Sessions
Building a Shared Database for KEA's
Rapid CAPS
Using CAP at Very Large Scales
CAP's Future Recommendations
To see an overview of the Rally program click here.