2005 Rally – Arizona, USA
---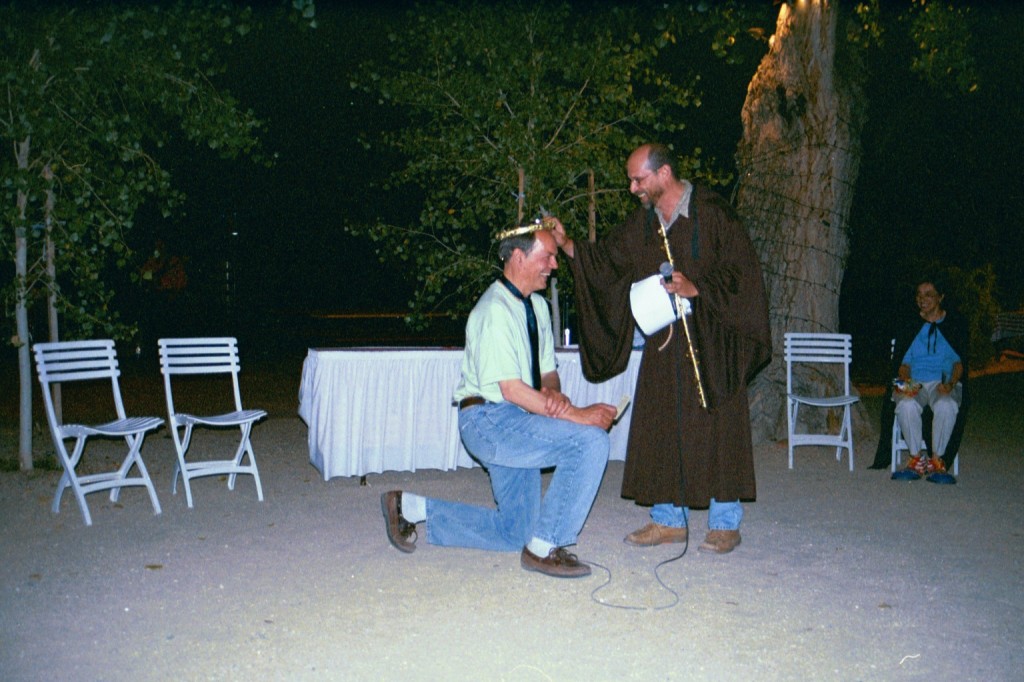 The First Annual Efroymson Coaches Network Rally was held May 3-5, 2005, at the Tanque Verde Ranch, at the base of the Santa Catalina Mountains east of Tucson, Arizona, USA. The 73 participants from 4 continents and the Pacific Islands were virtually all from The Nature Conservancy, and focused on the application of Conservation Action Planning, or CAP.
The agenda contained 12 Clinics and 7 Work Sessions, organized into three themes:
Building the Basic Skills – the Nuts and Bolts of Facilitating CAP
Working with Multiple Teams and Partners
Shaping the Future Practice.
The list of sessions follows:
Building the Basic Skills – the Nuts and Bolts of Facilitating CAP
Key Ecological Attributes – Demystifying and Making This Step Useful for our Teams (Clinic)
Facilitating the Developing Strategies Step of CAP (Clinic)
Situation Analysis – Helping Teams Through the Maze from Threats to Strategies (Clinic)
Helping Teams Develop Meaningful and Affordable Measures (Clinic)
Workbook Driving – How Can the Workbook Work for You, Not Against You? (Clinic)
Working with Multiple Teams and Partners
Getting to Scale – Preparing to Meet the Growing Global Need for Protected Area Management Planning (Clinic)
Adapting CAP in Agency Partner Planning Processes (Clinic)
Planning With Diverse Stakeholders: Integrating Cultural Targets and Community Interests (Clinic)
Efroymson Workshops Grouped by Themes: Learning From Great Examples (Clinic)
Building a Shared Database for KEAs (Work Session)
COP-7 Programme of Work on Protected Areas – A Global Biodiversity Agreement (Clinic)
Can We Use CAP to Discover Meaningful Strategies That Will Work Across Multiple Sites, Countries, Continents, Universes? (Work Session)
Tips on Facilitating Multiple Projects in the Efroymson Workshop Style (Clinic)
Shaping the Future Practice
Workbook "Tough Love" – What do You Want the Workbook to do in the Future? (Work Session)
Spectacular Strategies and Promising Failures (Clinic)
Responding to the Volume – Using the Efroymson Approach in a Rapid CAP (Work Session)
Conservation Audits as a Tool for Learning and Supporting the Adoption of CAP Standards Across the Conservancy (Work Session)
CAP Basic Practice – What is This Thing Called CAP? (Work Session)
Supporting CAP – Materials and Training Needs (Work Session)
To see an overview of the Rally program click here.