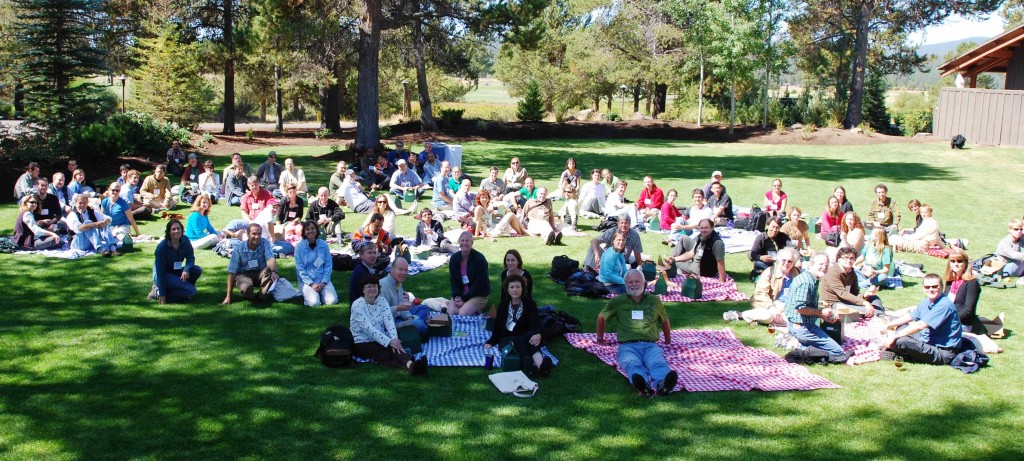 The 2008 Efroymson Coaches Network Rally was held November 9 – 11, 2008 at the base of the Cascade Mountains at the Sunriver Resort in Sunriver, Oregon, USA.
At the 2008 Coaches Rally, 135 participants, from 26 countries and 12 organizations shared experiences and provided input to each other on new tools and techniques they are using to support the more than 160 different project teams they worked with over the past year. The diversity of the participants was evidence of the expansion of the Coaches Network to new geographies and organizations.
The agenda included over 32 different workshops, working groups and round table discussions.
To see an overview of the Rally program click here.
To view all 2008 CCNet Rally support materials and presentations click here.