2013 Rally – Georgia, USA
---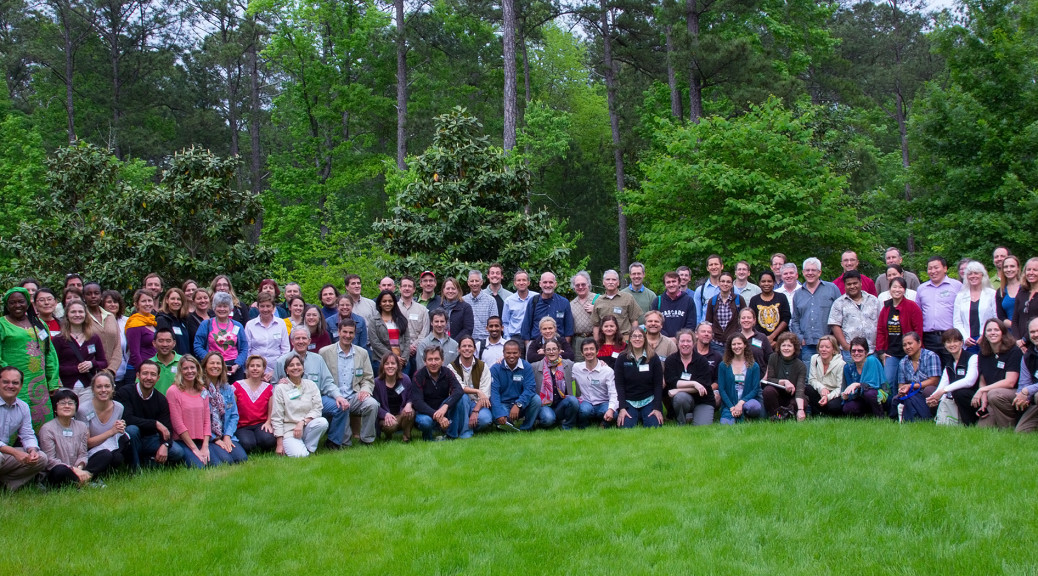 The 2013 Conservation Coaches Network Rally was held 28 April -3 May, 2013 in the Piedmont at beautiful Callaway Gardens in Pine Mountain, Georgia. This Rally marked another transition, since it was co-sponsored by the Conservation Measures Partnership.
At the 2013 Coaches Rally, 137 participants from 47 government agencies, indigenous land management agencies, foundations, non-profits, academic institutions, and several independent consulting firms mingled to learn, connect, and celebrate. They came from 29 countries to sharpen their skills to support teams to develop strategies and measures in our increasingly complex world.
The agenda included a mix of plenary events; workshops dedicated to "training" new skills; working group sessions for sharing approaches, exploring specific problems, and developing products; and unstructured time to foster networking. In total, practitioners hosted 33 sessions that addressed key challenges and covered a range of core and advanced skills. Many practitioners had never met before the Rally, and the Networking Market offered an informal and fun space for colleagues to meet, share their passions, and learn about tools, methods, and ideas.
To see an overview of the Rally program click here.
To view all 2013 CCNet Coach Rally support materials and presentations click here.