Photo Credit: Jason Houston for USAID
Regional Networks & Communities of Practice
---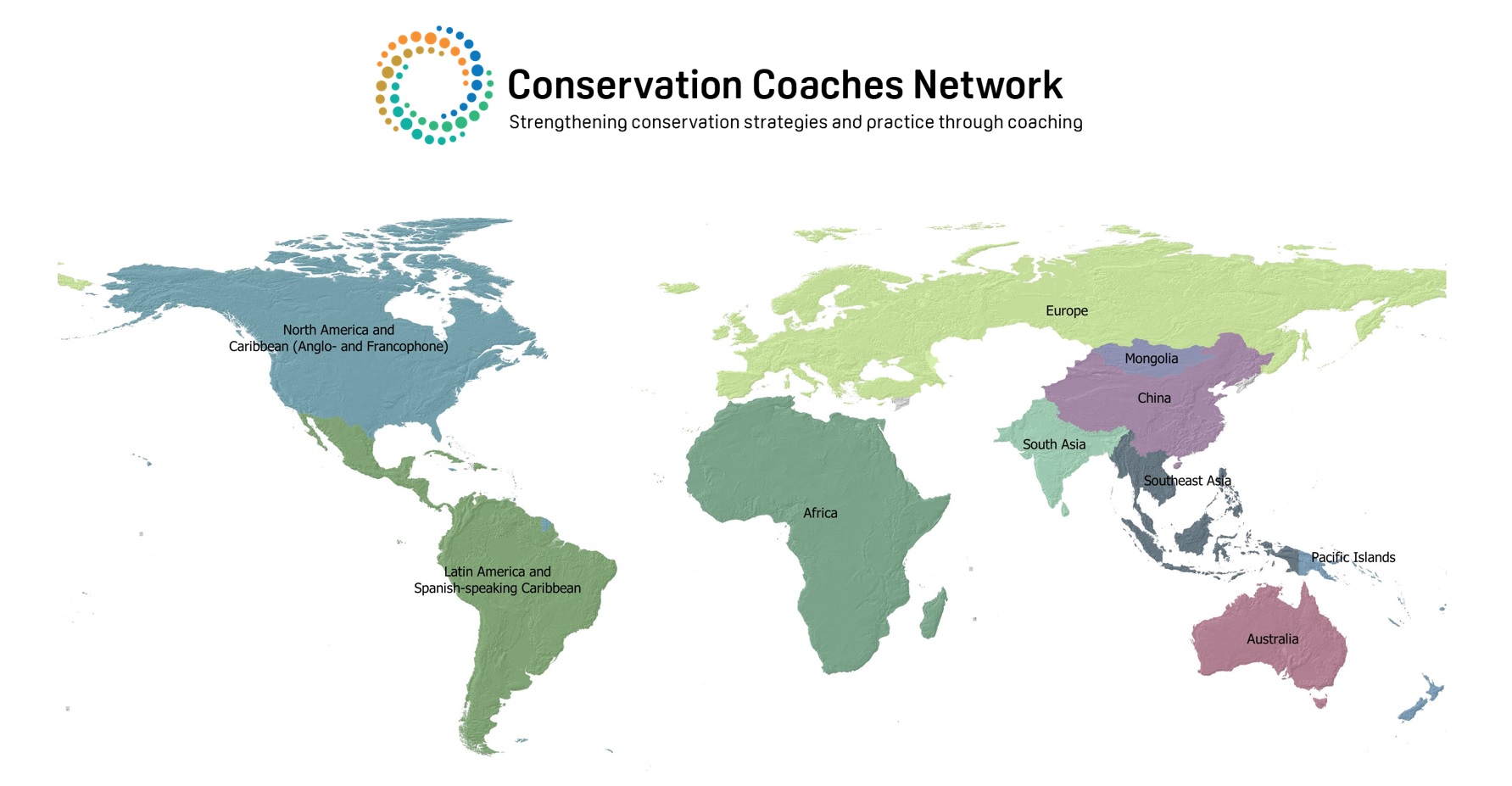 While CCNet has a core team that manages the alliance globally, its heart and soul are Regional Networks that support and train coaches on a regional basis. Regional Networks engage volunteer Leads who provide coordination for local members and serve as liaisons to the CCNet Board. Leads recruit Co-Leads to serve as point persons for various sub-committees or sub-geographic regions. Leads submit an annual report on the past and future year's activities to the Global Coordinator.
Regional Networks aim to:
ensure the Network Leader has the support of a core team who together drive the regional or thematic network;
tap the talents of high energy individuals (university students, other NGOs, etc.);
ensure a variety of training opportunities;
maintain an overview of people who want to become a coach, and of coaches who would like to be involved in training other coaches;
encourage coaches to use self assessment tools
maintain network web-presence and news distribution service (newsletter, etc.);
stay connected to global CCNet Coordinating Team (via email, Board Calls, feeding stories into the global newsletter, etc.);
access a bit of working capital.
A document outlining Best Practices for Regional and Thematic Networks can be found here.
Communities of Practice
In addition to the Regional Networks, there are Communities of Practice – working groups of coaches organized around a particular theme.
Here are the current Regional Networks and Communities of Practice (click below to be taken to a page devoted to each network):
Regional Networks
CCNet Africa: Nibani Houssine, Anne Ntongho, Musa Cheryiot, Genevieve Pence, Natalie Hayward, Claire Relton, Lauren Waller, Matrida Simfukwe
CCNet Australia: Saras Kumar & Leah Feuerherdt
CCNet China: Jin Tong
CCNet Europe: Daniela Aschenbrenner, Lisa Ernoul & Peter Cranswick
CCNet Latin America: Irina Montenegro, Anita Diederichsen, Gustavo Gatti, Cristina Lasch
CCNet Mongolia: Munkchuluun Basan & Tuguldur (Tuugi) Enkhtsetseg
CCNet North America – Central: Doug Pearsall & John Paskus
CCNet North America – Eastern: Sara Gottlieb 
CCNet North America – Western: Terri Schulz & Andrew Bridges
CCNet Pacific Islands: Trina Leberer & Emily Fielding
CCNet South Asia: Vacant
CCNet Southeast Asia: Felix Cybulla, Annette Olson & Lavernita Bingku
Communities of Practice
Indigenous CS projects and CS projects on Indigenous Land and Waters – Frank Weisenberger & Sam Bayley
Teaching Adaptive Management – Vinaya Swaminathan, Felix Cybulla & Armando Valdés-Velásquez
If you are a Coach thinking about starting a new Regional Network in an underserved region, or a new Community of Practice please contact John Morrison.