Story shared by Caroline Stem, Foundations of Success and CMP  
In mid-May, 42 representatives from organizations, donors, and government agencies gathered in Shenandoah National Park for three intense days together during the Conservation Measures Partnership's biennial retreat. The retreat was a fantastic opportunity to bring CMP members together to learn from one another and get energized about all the cool work members are doing across the globe. The retreat centered around five themes:  
Evidence, Decisions, and

 Open Standards

 
Exp

anding Access, Use, and Reach of the Open Standards

 
Scale and Complexity: Using the 

Open Standards

 in Planning and Managing Multi-project Programs or Portfolios

 
Audits, Evaluations, and 

Learning

 
Change, Organizations, and

 Operationalization

 
As usual, we had lots of great discussions and left the retreat with lots of energy. The key will be to keep that energy going as we continue to work on CMP initiatives and our projects with partners. 
Click here to see presentations and recordings from the Retreat.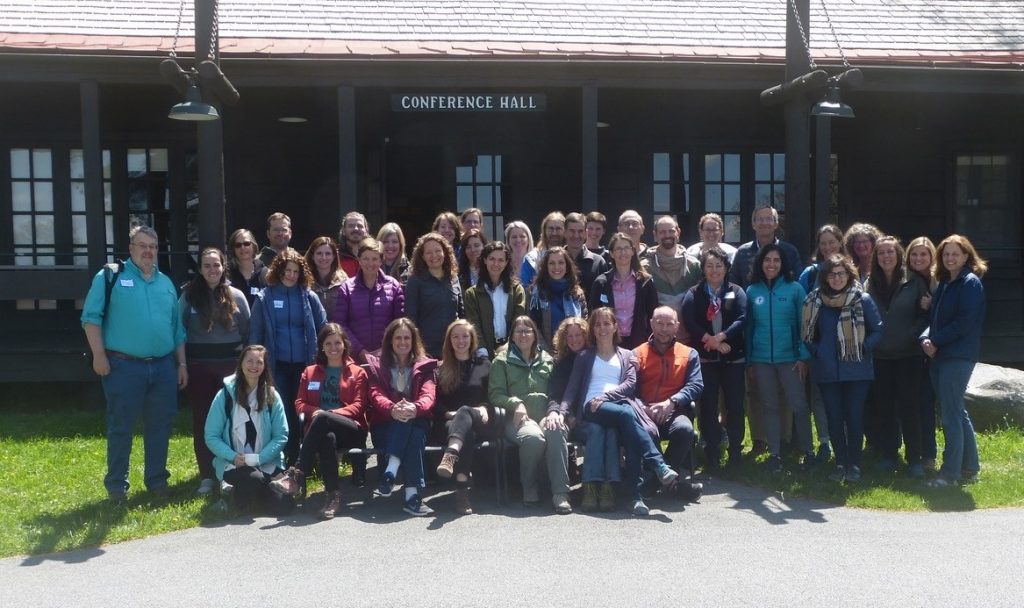 CMP 2019 Retreat participants. Photo credit: Caroline Stem, FOS/CMP.