Story shared by Leander Lacy, Lacy Consulting Services, LLC, and Lesley Bertolotti, The Nature Conservancy Florida 
The Nature Conservancy Florida is demonstrating how nature-based solutions are essential components of watershed management. One area of focus is the Peace Creek Watershed in Polk County, one of the fastest growing counties in the nation. To gain support for and foster greater success for their watershed protection efforts, TNC Florida is incorporating the community's values and views in their management plans.  
To better understand the community, TNC Florida collaborated with an environmental social scientist, Leander Lacy, to design and implement a stakeholder study. Based on 27 face-to-face interviews with stakeholders and other research, TNC Florida found out that the community considered water (quality, supply, access to lakes), urban growth, and education as their top issues. All respondents felt nature–based solutions were viable options, but were concerned about the costs to implement and maintain them. TNC Florida considered these findings while developing actionable next steps that will support and sustain the Peace Creek Watershed.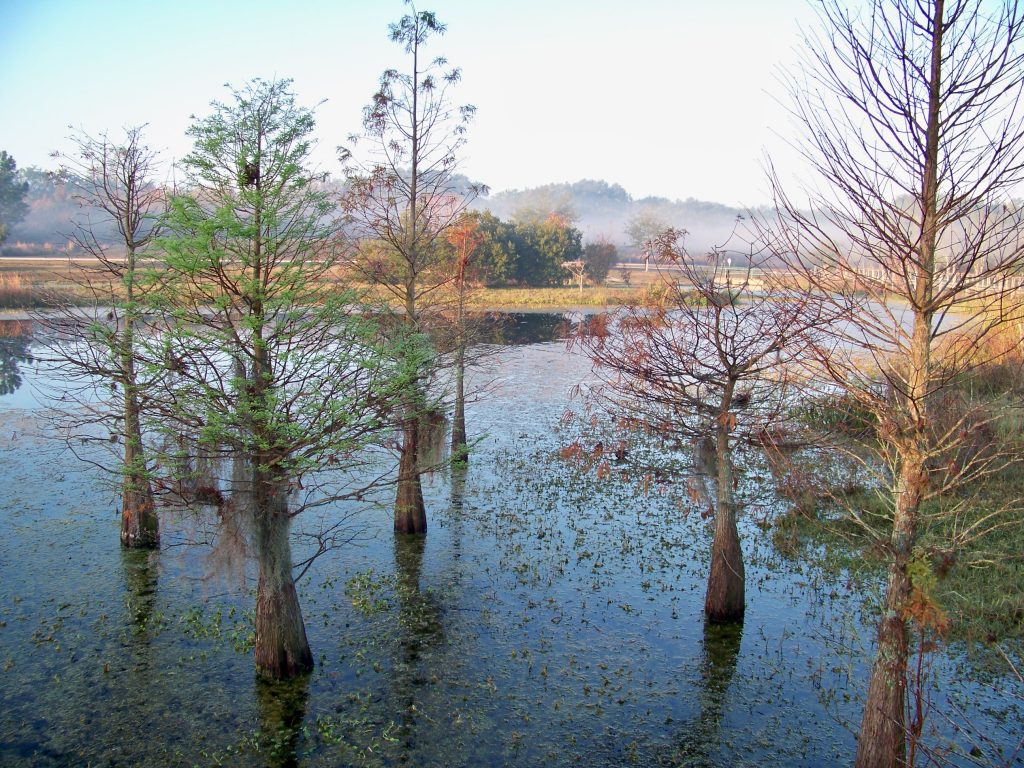 The city of Winter Haven's Lake Howard Nature Park is a multiuse park that treats stormwater runoff, provides fish and wildlife habitat, and provides enjoyable recreation opportunities for residents and visitors. Photo credit: City of Winter Haven.