Story by James Goetz, PhD Student, Cornell University
In September 2018, Yolanda Leon, Andrea Thomen, and James Goetz led a 2.5-day introductory Open Standards course for 25 conservation professionals and college students in Santo Domingo, Dominican Republic.
As the first-ever OS short course in the country, trainers designed it especially for students and young professionals to help usher in a much-needed new era of results-based conservation planning and action. So that participants could experience the OS within a wide scope of diverse applications, instructors developed three local case studies: Hispaniolan Parrots (endangered species), mangroves (ecosystem with thematic scope), and Dunas de Las Calderas (protected area).
For several students, an important revelation was how research and monitoring are often a smaller part of conservation action than they had imagined—instead, it is more about working closely with people throughout the entire process to understand a complex situation, then generate and implement solutions.
A testament to the value of even a short OS course, results from the planning exercises have already been incorporated into one PhD research project and two conservation funding proposals. Kudos to the hard-working participants!
The trainers warmly thank Grupo Jaragua, Instituto Tecnológico de Santo Domingo, and the Vermont Center for Ecostudies for key logistical support, as well as the USFWS for essential funding via a Neotropical Migratory Bird Conservation Act grant.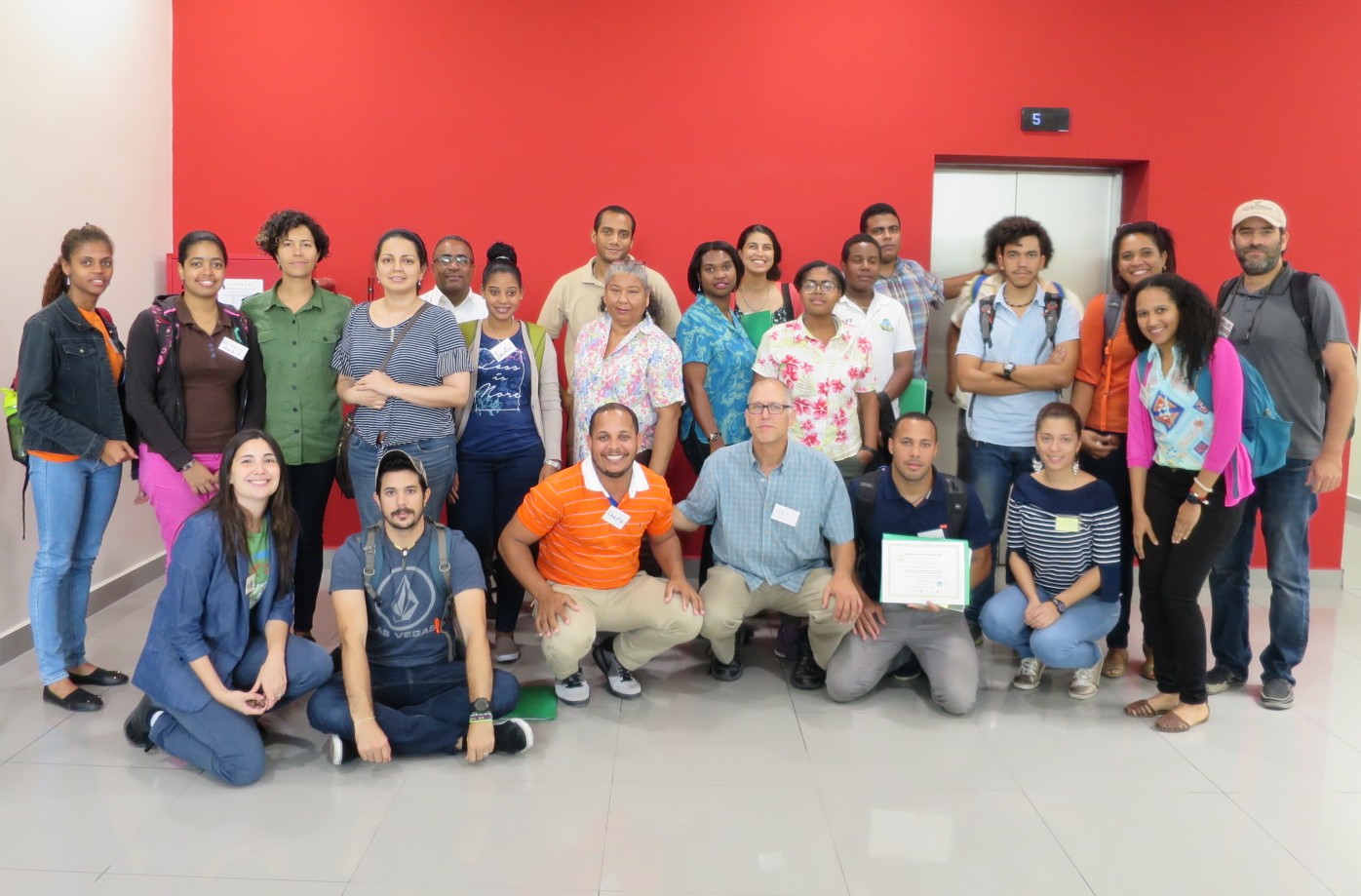 Twenty-five conservation professionals and college students attended the first-ever Open Standards training course in the Dominican Republic.
Photo by Grupo Jaragua