Story from Amanda Karst, Cary Hamel, Emily Gonzales, Heather Barna, Mary Huffman, and Stuart Cowell 
What is Healthy Country Planning? How is it different to Open Standards or Conservation Action Planning? Isn't it just participatory planning? And where the heck is Winnipeg? These were some of the pressing questions participants at the recent Healthy Country Planning training held in a provincial park outside Winnipeg in Treaty 1 territory (Anishinaabe lands). 
Led by a multi-national team , the training brought together practitioners from a wide range of backgrounds and organisations all looking to build understanding and skills so they can better support Indigenous peoples in Canada. Over the course of the week-long training in Winnipeg (the capital of the Canadian province of Manitoba), representatives from Nature United, Parks Canada, Nature Conservancy of Canada, the Canadian Wildlife Service, Fort Folly First Nation, Opaskwayak Cree Nation, the Tlicho Government, and several consultants explored what Healthy Country Planning might mean for them and their work with Indigenous communities. 
Because our participants came from such different contexts, we used three different case studies to explore the ideas and realities of rolling out a Healthy Country Plan. The case studies covered planning for an Indigenous Protected Area within the Fundy Biosphere Reserve in New Brunswick; establishing Protected Areas with the Cree Nation Government in Eeyou Istchee, Quebec; and the proposed Dinàgà Wek'èhodı̀ Protected Area with the Tlicho Government in the Northwest Territories. While exploring the unique challenges of these cases, the workshop emphasised that as much as it is a set of tools, Heathy Country Planning is also about the ability and willingness to adapt those tools to better meet local needs and circumstances.  
During the workshop, participants explored the potential connections between reconciliation and the establishment of Indigenous Protected and Conserved Areas in Canada. As government land management agencies in Canada look for ways to enact new mandates for Indigenous-led conservation while working with existing plans and regulations, how might Healthy Country Planning help? For example, how might Healthy Country Planning dovetail with the current format of management plans in Canada's national parks?  
Through this workshop and previous workshops across the nation, Canadian communities are becoming more familiar with and interested in Healthy Country Planning. As awareness and use continue to grow, we expect to see a version of these tools adapted to the Canadian context. In doing so, practitioners and coaches will be able to better support Indigenous communities in Canada and strengthen their leadership in the protection and management of their ancestral lands. This work will be tough, and we're especially grateful to Australia's Traditional Owners for making Healthy Country Planning such a powerful approach. 
The May 2019 Healthy Country Planning workshop was sponsored by Nature United (a Canadian affiliate of The Nature Conservancy), and organised by a terrific team from Nature United, The Nature Conservancy of Canada, and Parks Canada. Amanda Karst (Nature United) coordinated the workshop and Stuart Cowell (Conservation Management), Mary Huffman (The Nature Conservancy), Emily Gonzales (Parks Canada), and Cary Hamel (Nature Conservancy of Canada) facilitated. 
We invite you to check out the related story on Managing the Land for Living Culture, shared by Margo Robbins (Yurok Tribe) and Amanda Karst (Nature United).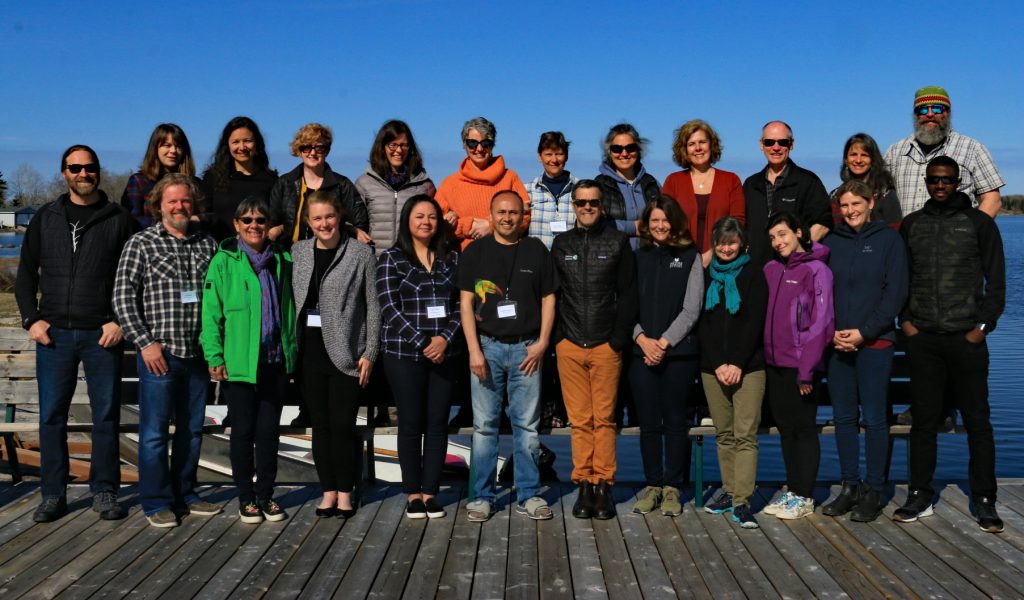 Participants at the Healthy Country Planning Training in Winnipeg, Canada, in May 2019. Photo credit: Ross Vennesland