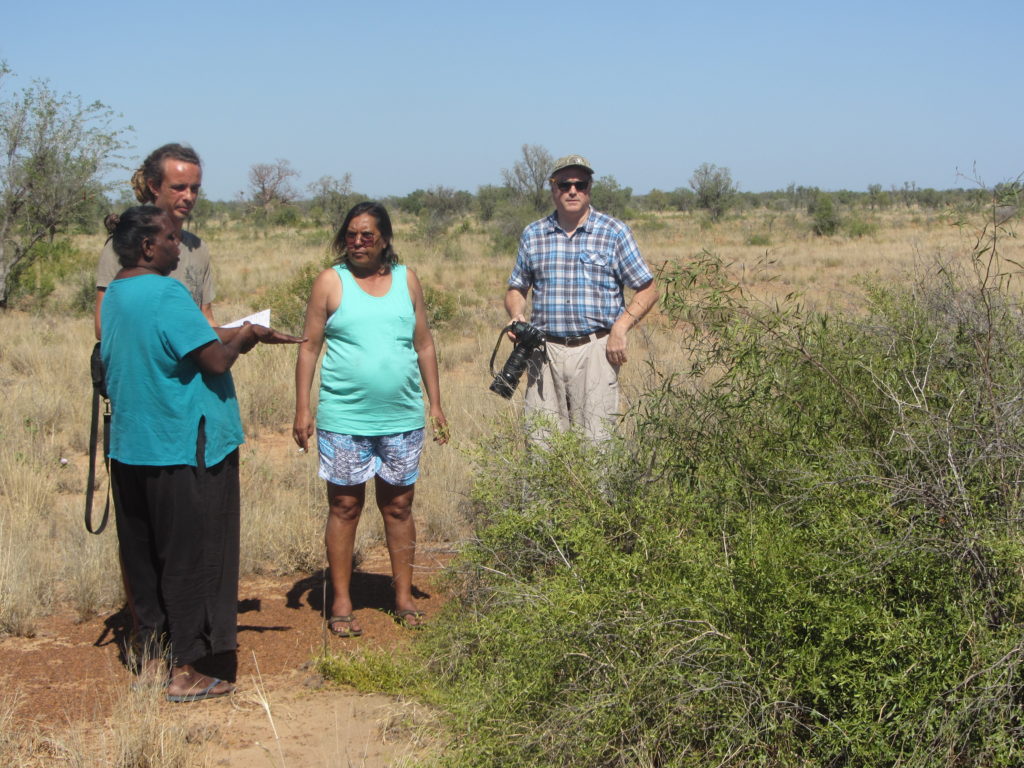 Development by Design workshop participants discuss bush food values on a field trip in the Nyikina Mangala area. Photo by TNC.
Over the last 18 months, the Walalakoo Aboriginal Corporation and The Nature Conservancy have been working together on an innovative project focussed on supporting informed decision making on a landscape scale in the Native Title Determination area of the Nyikina and Mangala people in the Fitzroy River catchment in Western Australia. The project is combining Healthy Country Planning (an adaptation of the Open Standards) and a "Development by Design" process to help the community make decisions on development activities on their land using information about social, cultural and natural values.
By providing a clear structure of community values and objectives for management, Healthy Country Planning has been a critical foundation to ensure development decision making is based on "targets." The project is now developing tools to spatially analyse, quantify, and report to the community on the implications of development proposals and anticipated future impacts. This includes considering requirements through endangered species and cultural heritage legislation in combination with impacts on community-defined values. A better understanding of potential impacts, mitigation measures, and any possible offsets will help the community weigh development options and make informed decisions.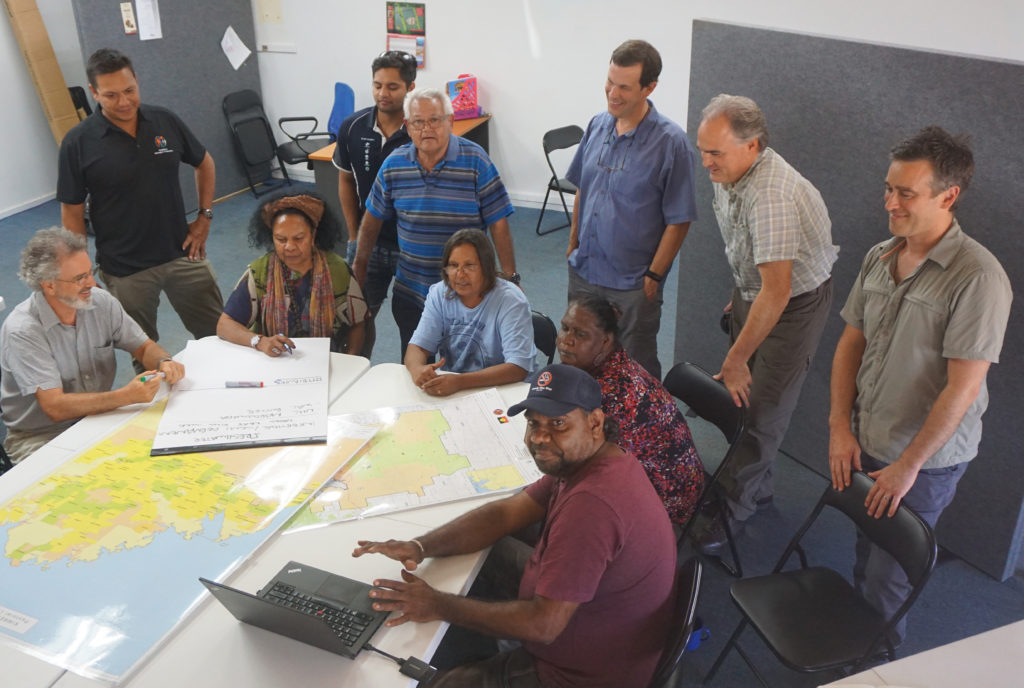 Story submitted by David Hinchley (Northern Australia Program Manager, TNC) and Frank Weisenberger (CCNet coach and Independent Consultant)