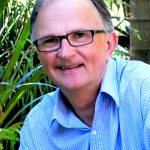 As your new chair of CCNet, let me briefly introduce myself. While I'm delighted to take up this role, I also acknowledge that I have huge shoes to fill in taking over from Brad Northrup.
I'm a botanist by training, but have spent most of my career to date in conservation management. My first introduction to Conservation Action Planning/Open Standards was in 2001 through a workshop facilitated by The Nature Conservancy (TNC) in Australia. I was with Trust for Nature, a conservation NGO in southeastern Australia at the time and we were working on scaling up our program. We quickly adopted the OS as our way forward.
I later joined TNC as the Australian Country Program Director where we further focused on expanding the OS among a range of partners across the country through workshops and trainings. It has been really heartening to see the huge growth in our network that allows coaches around the world to share our experiences and knowledge to better deal with the pressing environmental issues now facing us. 
After 8 years with the Australia program, I then took up a role as Director of Regional Strategies for TNC's Asia Pacific region. I have recently completed a 2.5-year global assignment to establish a new program in New Zealand. More recently, I have taken up a role as Senior Advisor to our global Indigenous and Local Communities team.  
I feel truly honored and humbled to be able to serve you as CCNet Chair and continue building and expanding our ability to do great work.