Story by Andrew Bridges, Quinn Shurtliff, and Rob Sutter
Open Standards trainings can improve conservation professionals' effectiveness by helping them to better design and implement their projects. Introductory Open Standards are essential for reaching new audiences and recruiting practitioners, and ultimately coaches, into the fold; however, few opportunities for these trainings exist, particularly outside of academia. To meet this need, we (CCNet Coaches Quinn Shurtliff, Rob Sutter, and Andrew Bridges) have worked together over the past several years to develop curriculum and conduct trainings. Recently, we formalized our efforts into a cooperative called NaturePlan. Our mission is to help conservation practitioners improve their projects through the application of Open Standards principles, to promote the use of Open Standards, and to inspire further education and training in the Open Standards.
Completed 2018 trainings include: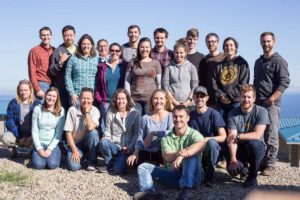 In February, Andrew and Quinn led a three-day workshop on San Clemente Island, California, for 19 people from the United States Navy, US Fish and Wildlife Service, San Diego State University, Institute for Wildlife Studies, and California Department of Fish and Game.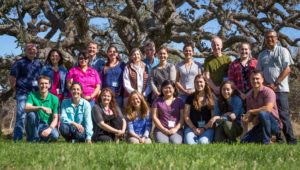 In late February, Andrew and Quinn led a two-day workshop at the Welder Wildlife Foundation in Sinton, Texas, for 18 people from the Welder Wildlife Foundation, LightHawk Conservation Flying, Texas A&M University, Ducks Unlimited, Texas Parks and Wildlife, the International Crane Foundation, American Bird Conservancy, Conservation International, Texas Wildlife Association, and the New England Aquarium.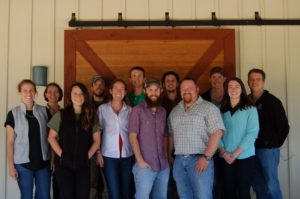 In May, Quinn led a four-day workshop for the James G. Teer Conservation Leadership Institute at the Kerr Wildlife Management Area, Texas, that included 11 young professionals identified as future leaders in wildlife conservation and management.
In June, Andrew led a three-day workshop at the San Diego Zoo's Institute for Conservation Research  as part of their Advanced Inquiry Program.
In July, Andrew and Jim Goetz led a two-day workshop at the NAACB in Toronto, Canada.
For information about upcoming workshops, or to inquire about hosting a workshop, visit our website or contact Andrew Bridges, Quinn Shurtliff and/or Rob Sutter.