Story from Andrew Bridges (Institute for Wildlife Studies/NaturePlan)
John Morrison (WWF), Arlyne Johnson (FOS), and Andrew Bridges (IWS/NaturePlan) conducted a New Coach Training on in November 2019, at beautiful Camp Stevens, located in the Cuyamaca Mountains east of San Diego near the historic gold rush mining town of Julian.  The teams bonded as they overcame obstacles, including broken room dividers, power outages, and hail storms to successfully complete their training.  We thank Foundations of Success and IWS for generously donating Arlyne's and Andrew's time, and we warmly welcome our 21 new Brazilian, Ecuadorian, Canadian, and American CCNet colleagues!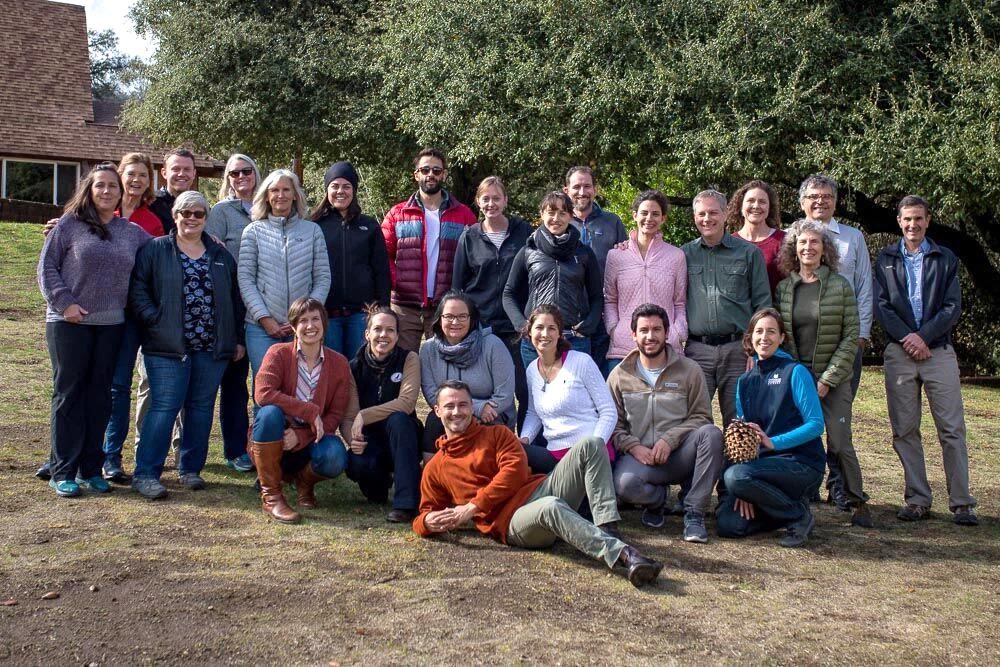 Newly minted conservation coaches at the CCNet coach training in California, November 2019. Photo by Andrew Bridges.