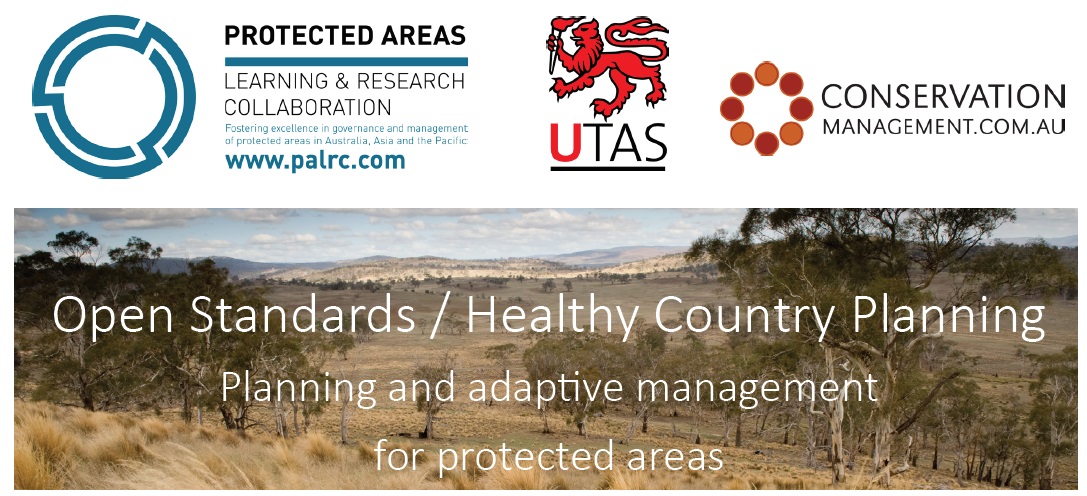 Registrations are open for a five-day Open Standards / Healthy Country Planning workshop focusing on the biodiversity hotspot of the Tasmanian Midlands.
Using a well-proven adult learning approach, this intensive live-in course will give you a good understanding of how these tools can be directly used in your own work.
Where? The five day intensive live-in training course is at Poatina, Tasmania, overlooking the Tasmanian Midlands, 2.5 hrs bus drive from Hobart, or 40 min from Launceston.
When? Monday 4th – Friday 8nd February 2019 (if sufficient enrolments)
Who teaches? The course is delivered under the Protected Areas Learning and Research Collaboration jointly by Conservation Management, and the University of Tasmania.
Cost? AUD$$2,420 (inc GST) including all food,accommodation, transport and materials
For more information download the flyer here or contact the trainers.
Stuart Cowell +61 427 508 308 (scowell@conservationmanagement.com.au)
Daniel Sprod +61 428 240 007 (daniel.sprod@gmail.com)