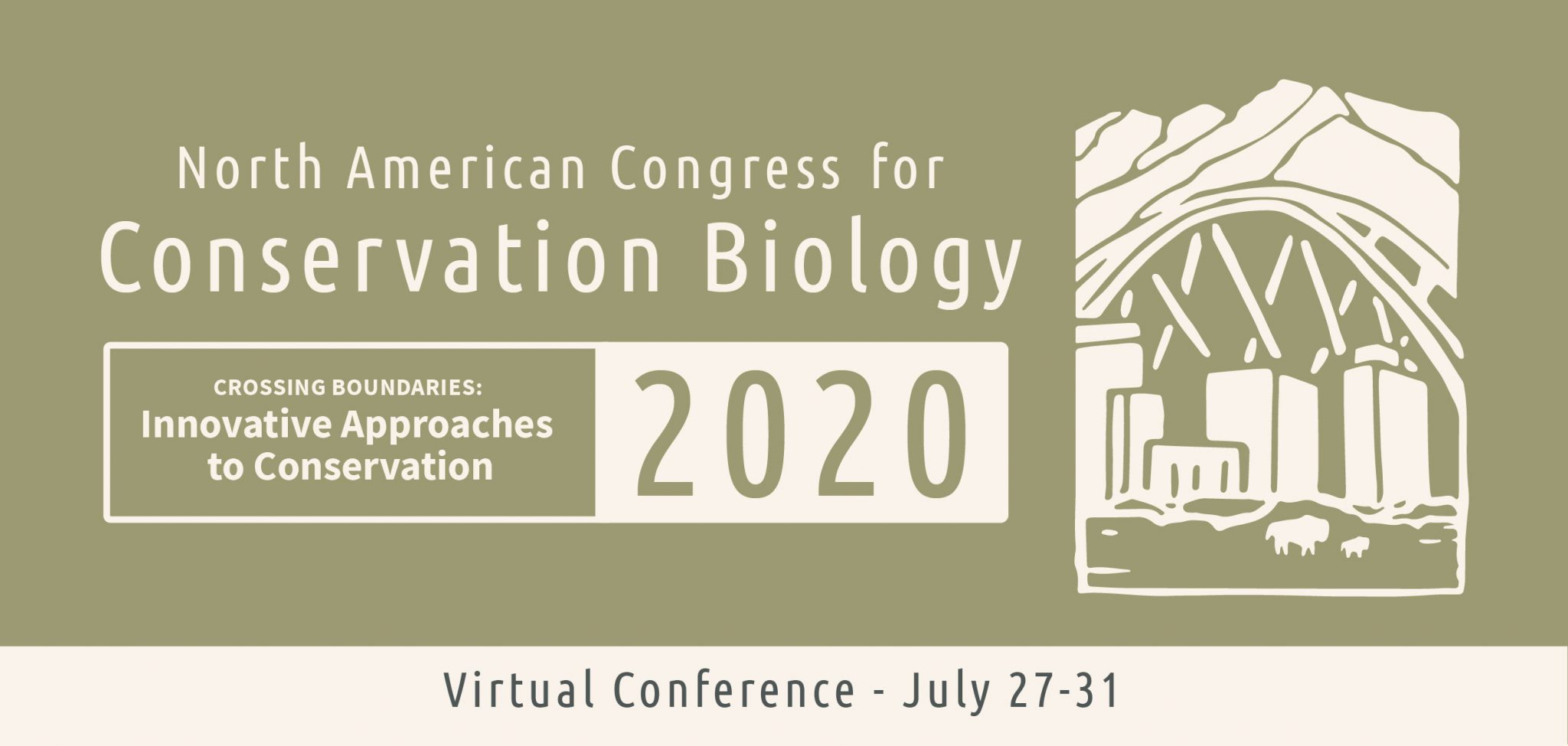 Story from James Goetz  
Andrew Bridges, Quinn Shurtliff, and Jim Goetz had planned to lead a Conservation Standards training at this year's North American Congress for Conservation Biology as they did in 2016 and 2018; instead, we jumped on the virtual bandwagon and welcomed 35 conservation professionals and students to Zoomlandia for a compressed two-hour workshop on the first day of the conference. 
We all know the Conservation Standards are best learned experientially, accompanied by ample discussion and revision. How could we do that in a shorter online forum? No big deal. Just figure out what to cut out, adapt, or invent online, learn the software, and do it. Yikes! After six planning and practice calls and scores of prep hours, we were ready. 
What did we do? First, we tempered expectations. We let participants know the whirlwind tour would offer just a quick taste of Conservation Standards principles and practices. We opened with an icebreaker, then a series of four short presentations, each followed by small breakout groups, in which each person used their own personal case.  
How did it go? Many participants expressed that it was a "great intro, but way too fast" and that they "can't wait to learn more," which was our main goal.  
What would we change? Possibly, we should use just two longer breakouts and a single case study for all to focus on situation analysis and results chains.  
We look forward to a return to in-person workshops, but as online meetings are here to stay, we also welcome the many software and methods innovations that will create compelling new possibilities for teaching and extending the use of the Conservation Standards.