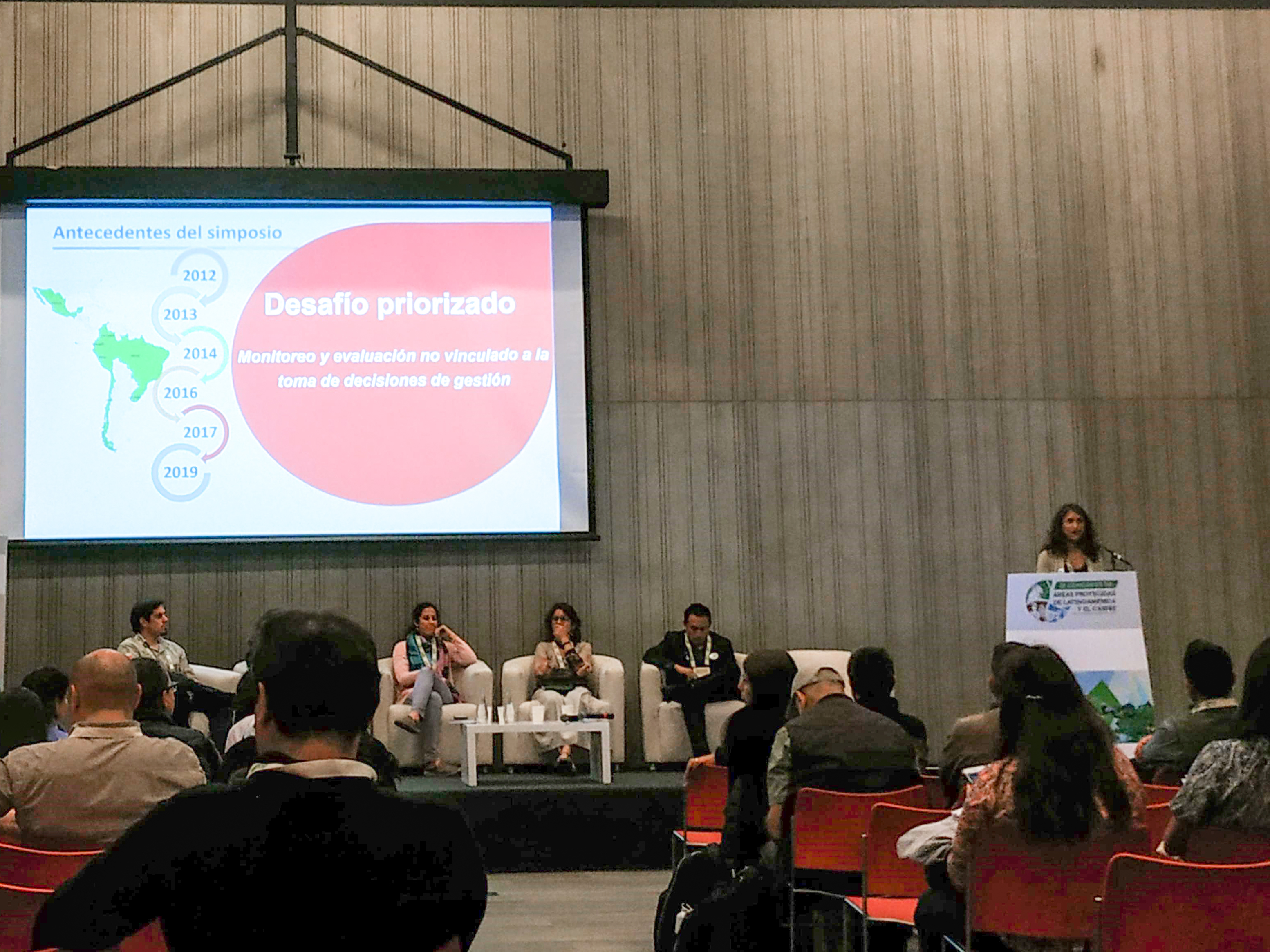 Session at the Latin American and Caribbean Congress on Protected Areas in Lima, Peru, October 2019.   Photo by Paola Mejia.
Story from Irina Montenegro (WWF) and Gustavo Gatti (Conserve Brasil) 
In October 2019, members and leaders of government institutions, multilateral organizations, civil society, the private sector, and local, traditional, and indigenous communities met in Lima, Peru, for the third Latin American and Caribbean Congress on Protected Areas. One objective of the Congress was to renew and strengthen management plans for protected areas in the region.
As more than 2,700 participants shared experiences, presented academic research, and debated public policies, it became apparent that the Open Standards were a critical element in fulfilling conservation goals. For example:
Representatives of the

Foro Mar Patagonico

, a regional initiative among organizations in Chile, Argentina, and Uruguay,

shared achievements and lessons learned

after two years of the School of Marine Protected Areas in Southern Cone, which shares tools for effective planning and proper management with Marine Protected Area managers. 

Representatives of

7

national government agencies exchanged experiences on monitoring and evaluating results of protected area management.

Results were presented at two events during the Congress.

WWF Chile shared its lessons learned and recommendations for an integrated management model for marine protected areas. 
The Congress was organized by the International Union for Conservation of Nature along with the Ministry of Environment of Peru and other international, national, and regional organizations from several countries in the region, including CCNet coaches from the Latin America franchise.
We invite you to read a related story from the same congress here.