Healthy Country Planning (HCP) is an adaptation of the Open Standards for the Practice of Conservation, which draws on the collective experience of adaptive managers and robust strategic planning approaches from various industries.
HCP builds on this base, ensuring that culture, people and their knowledge are central to the process to develop adaptive management plans with local communities for Indigenous land management programs.
Using language, facilitation approaches and tools tailored to community needs, HCP focuses on participation, community engagement and capacity building.
The HCP approach recognises that a plan is more likely to succeed when the people implementing it are empowered through the process and believe in their plan. HCP provides an approach and set of tools to bring community knowledge and western science together, parties understand each other and provide a platform to implement appropriate solutions.
A brief summary of the HCP Process is provided in this document.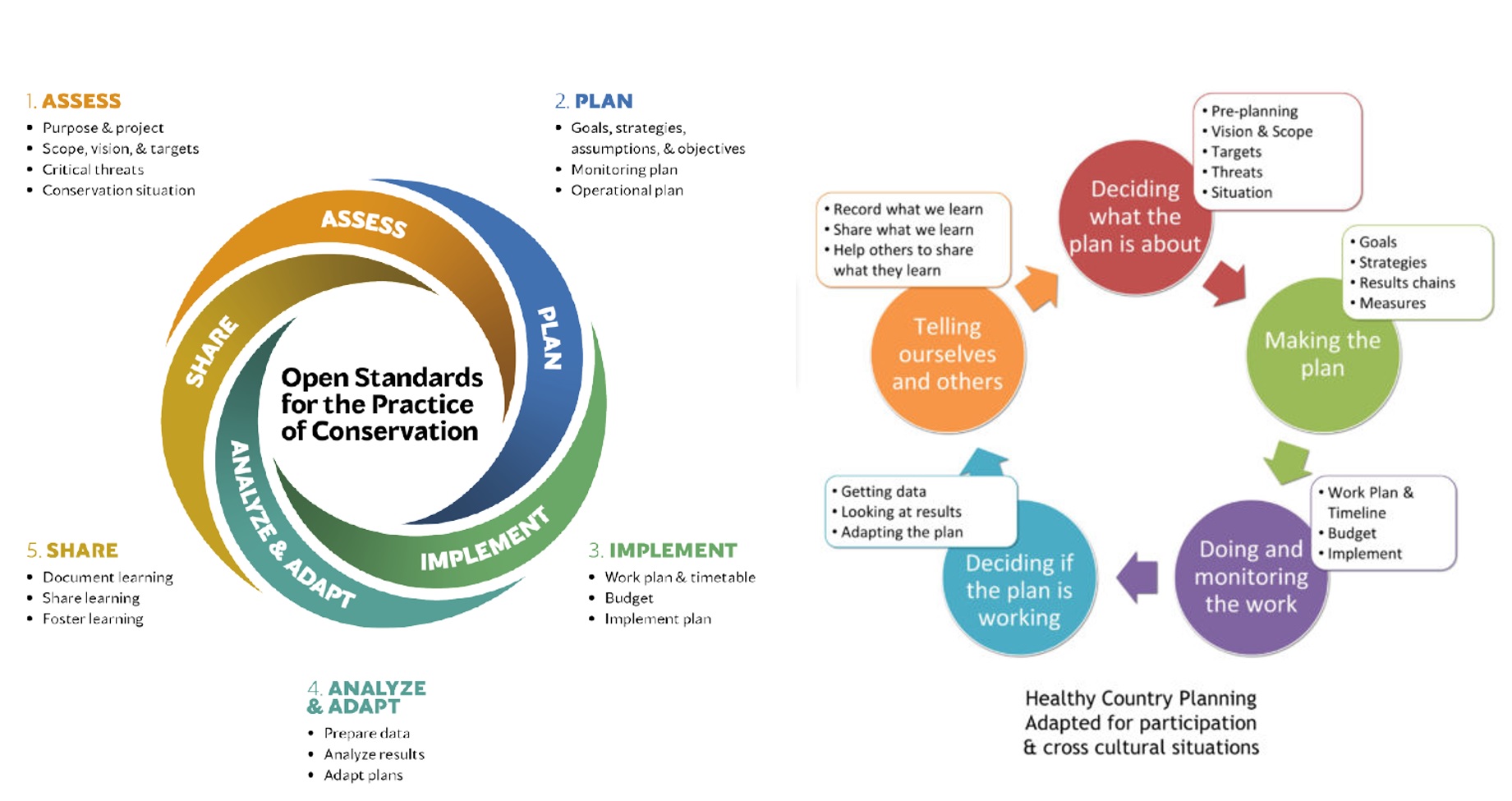 Benefits of HCP
Places Indigenous knowledge and community values as the driver of the conservation planning process
Structured process to empower local decision-making and place-based solutions
Uses language that is clear and locally relevant
Simple and easy to understand while exploring complex issues at many scales
Provides a clear connection between vision, values, concerns and on-ground actions
Outputs and tools are highly visual, making plans accessible and giving identity and ownership
Forms a clear basis for investment, funding, job programs and operations
Here you can find resources to facilitate a Healthy Country Planning process:
Starter materials: Here you will find presentations for each HCP step, workshop exercises and an overview presentation.
Here you can find Healthy Country Planning examples.